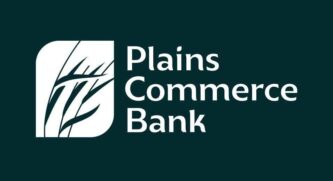 More customers are taking advantage of mobile banking, and there are many reasons to utilize this technology beyond saving trips to the bank. Read below to find out about the best benefits of 24-hour mobile banking.
1. Save precious time
This one seems fairly obvious, but if you add up the amount of time and money you'd normally spend on trips to the bank, it can become significant.
The number of mobile banking users is expected to grow to 2 Billion by 2020 internationally.
This represents more than one in three of our entire adult population. But don't get us wrong, mobile banking is not replacing your bank staff. Mobile banking will make banking easier and more efficient, but your local bankers are still here to support you when any questions arise.
There will still be times you'll want direct interaction with your banker—especially when it comes to lending or big financial decisions.
2. Catch suspicious activity faster
In the first half of 2019, the total number of reported data breaches was up compared to 2018 with 3,800 reported breaches. Many of these breaches included cases of compromised financial and bank account information.
By monitoring your bank account activity, you can catch and report any fraudulent activity on your account faster. Typically, the faster you report unauthorized charges, the easier it is for the bank to get the problem taken care of and hopefully help prevent future reoccurrences.
3. Monitor and improve your spending habits more easily
Monitoring where your money goes can help you analyze ways to spend less and save more. Just log onto your mobile banking app or mobile banking site to pull up your monthly transactions. It's all right in front of you.

Categorize and organize your spending in a separate document. Then, go through your account and create a budget based on your current habits.
4. Deposit checks whenever, wherever
Our safe, secure, and convenient mobile deposit option allows you to deposit checks on the go leaving you with one less thing on your to-do list. With just the snap of a photo from your mobile device, you can deposit funds and have access to them relatively soon. Utilizing the mobile deposit feature not only saves you a trip to the bank but allows deposits to be made even when the bank is closed.
5. Prevent overdrafts
In 2019, the average overdraft fee was $33.36. Yet, according to the Consumer Financial Protection Bureau, 8.3% of bank customers overdraft more than 10 times a year. That's a lot of cash going toward preventable fees.

One of the best ways to prevent overdrafts is to monitor your account balances. Keep your recurring expenses in mind and check to ensure they go through on time. When you can check your balances anywhere-any time, preventing overdrafts becomes an easy task.
5. Go Paperless
No one really enjoys getting their bank statements in the mail, right? By that time-you've already logged into your Online Essentials and checked your balances, payments, and made sure your check cleared. With mobile banking, customers no longer need to receive snail mail from the bank. Not only is this option good for the trees, it's safer for you as well.

How do I get mobile banking?
If you're a Plains Commerce Bank customer, first you have to set up Online Essentials in order to enroll in mobile banking. Mobile banking allows you to access your banking information via a mobile device through SMS (text messaging), mobile browser, or an app you download from Google Play™ or iTunes®. Plains Commerce Bank's mobile banking is secure, so your information is safeguarded.
Once you have mobile banking up and running, talk with your personal banker regarding any questions you have. Then be sure to leverage all the benefits mobile banking offers.