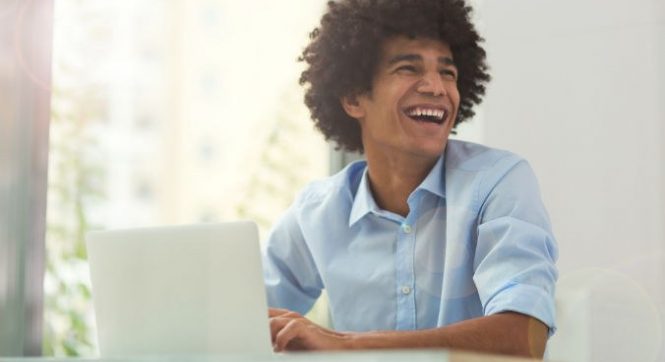 Going to college is a big decision, and one that comes with a lot of questions. The biggest question is often, "How am I going to pay for this?" If you're like 71 percent of students pursuing four-year degrees, paying for college means applying for student loans.
Our retail banking team can answer your questions about student loans, from selection to repayment. Find answers to four common student loan questions below.
1.  Do I need a student loan?
Your need for a student loan depends on your financial situation. You can find financial aid in multiple forms, such as:
Grants: Financial aid provided by federal or state governments that does not need to be repaid
Scholarships: Funding offered by individual institutions and private organizations, awarded based on various factors, and does not need to be repaid
Student loans: Money you can borrow from the federal government and private banks or institutions, then repay with interest
Work study: A federally-funded job that helps you pay for school
You'll know how much federal aid you qualify for by filling out the Free Application for Federal Student Aid (FAFSA). After entering information such as your college tuition, expenses, and income information (both yours and your parents'), you'll receive an offer letter with the amount of federal grants and work study that you qualify for. You can accept or reject as much of this federal assistance as you want.
After filling out your FAFSA and applying for scholarships, you might still have a gap between college expenses and the amount of financial aid you'll receive. If so, then yes, you will likely need a student loan.
2.  How much money should I borrow?
As with any loan, only borrow what you need. If you're not sure, your college or university should have a list of general costs listed within its financial information (available online or by calling the financial aid office). Student loans help cover the basic costs, like textbooks, housing, and classes—but they could also help with gas money for commuters, meal plans, computers, or other supplies.
To find out how much you need, subtract your federal and other financial aid from the total cost of one academic year at your college or university. The resulting amount is what you'll need to apply for in a loan.
3.  When should I apply for a student loan?
Tuition payment deadlines vary by university, so make sure you know that deadline and start your loan application in time to meet it. Online applications are typically faster than paper. In either case, however, figure four to six weeks between your student loan application, approval, and disbursement.
Many universities also have specific FAFSA deadlines, so chat with a financial aid officer and make sure you submit yours in time. The sooner you receive your federal offer letter, the sooner you'll know what kind and amount of other financial assistance you'll need.
4. How will I repay the funds?
We partner with iHelp student loans to bring you a convenient application process, timely status updates, and unbeatable customer assistance. After you have a student loan, we offer repayment options for any situation:
Deferred payments: If you defer payments while attending school at least half time, repayment begins six months after your separation (graduation or withdrawal) from the college or university
Interest-only payments: You can start making payments of interest between 30 and 60 days after the loan's first disbursement. Repayment of both principal and interest then begins six months after your separation (graduation or withdrawal) from the college or university
Principal and interest payments: Begin between 30 and 60 days after the loan's first disbursement
With flexible financing options and a knowledgeable team, we have what you need to make the most of both your funds and your college experience.
Let's get started.
Preparing for college or university can be daunting, especially when organizing how you'll pay for it. Choose an iHelp student loan from Plains Commerce Bank, and our bankers won't just help relieve the financial pressure—we'll walk you through every step of the process. Get in touch with us online or by calling 1-877-227-7548!