Tim Walter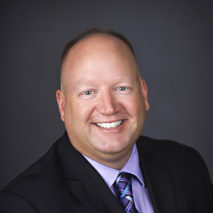 Tim Walter
EVP/Branch Manager
Meet Tim Walter. With a career in banking, Tim has 20+ years of experience in the industry - 10 with Plains Commerce Bank. As a commercial lender and managing officer of both Watertown branches, Tim knows how all areas of the bank operate. What Tim enjoys most is working with business owners because of their courage and passion to succeed. Assisting them with financing options to help their business grow and continue to be successful is what Tim takes much pride in.
"There are numerous options for customers in this day and age and I'm happy to be part of a team that makes a difference every day," says Tim.
In his free time, Tim enjoys spending time with his family and friends and the great outdoors.
Fax
(605) 886-8673‍