Tamen Robb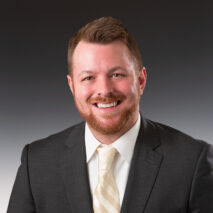 Tamen Robb
Retail Banker
Meet Tamen Robb. With 4 years of experience in the banking industry, Tamen is skilled at creating lasting relationships with his clients. Tamen has lived in Sioux Falls for over 28 years and prides himself on meeting and helping individuals in his hometown.
"Working for Plains Commerce Bank gives me hope that I can keep helping the wonderful people in this great city move forward with their own financial future," Tamen said.
When he's not providing excellent customer service to the people of Sioux Falls, Tamen enjoys spending time with his wife, being outdoors and watching football.
Fax
(605) 275-0163‍‍‍