Talia Haight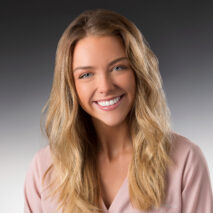 Talia Haight
Retail Banker
Meet Talia Haight. Talia works hard to help customers make informed financial decisions. She says the most rewarding part of her job is helping people understand their banking experience and believes Plains Commerce is the perfect place to bank and work.
"My favorite thing about working here is the family-oriented culture," Talia says. "I love working with my fellow employees. Plains Commerce Bank feels like home."
Talia loves being in Sioux Falls, where she appreciates the opportunities and constant growth in the city. For her, Sioux Falls is the perfect place to do your banking because you can learn something new and meet someone new every day.
When she's not at the bank, Talia spends time with her parents, two younger siblings and her two dogs. She enjoys traveling, hiking and working out.
Fax
(605) 275-2466‍