Rob Barron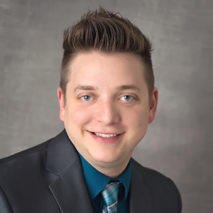 Rob Barron
Mortgage Banker
Meet Rob Barron. Growing up on a farm in rural Southwest Minnesota, Rob learned the value of faith, hard work and helping others at a young age. Rob has worked in the financial services and mortgage industry since 2012. Helping customers achieve their homeownership goals is his top priority. Rob understands that buying a home can be confusing and stressful and strives to simplify the process by answering questions and removing obstacles. Rob works with a variety of loan programs to ensure the best fit for each customer to meet their needs.
Rob attended Southwest Minnesota State University in Marshall, MN, where he met his wife, Jillian. After getting married, they relocated to Sioux Falls for new opportunities; and Rob attended the University of South Dakota.
In his free time, Rob enjoys spending time with his family and friends. He and his wife have two kids. They enjoy spending time outdoors, traveling, and watching sports and movies.
Apply

with Rob
Fax
(605) 330-0129‍