Preston Evans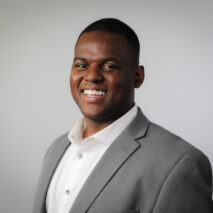 Preston Evans
Mortgage Banker
Preston has called Sioux Falls "home" for the large majority of his life. Upon graduating from Roosevelt High School, Preston went on to play college football for North Dakota State University (where he helped to win TWO national championships). But after a few years in North Dakota, Preston found his way back home to Sioux Falls where he now works as a mortgage banker.
With previous experience as a financial advisor, Preston loves to help homebuyers in the Sioux Falls area and beyond to finance a "home sweet home" of their very own. He says that some of the best advice he can offer is the following:
"You don't know what you can afford by looking at a purchase price," says Preston. "You know what you can afford when you know what you can spend each month. And you don't know that until you talk to a professional."
Preston enjoys being a knowledgeable resource to his homebuyers, by helping them to discover their budget and find the best mortgage to fit their life's needs.
When Preston isn't busy banking, you can find him golfing or enjoying time with his wife, Ashlynn, and their son, Preston #3.
Apply

with Preston
Meet

with Preston
Fax
(605) 330-0129‍