Pamela Hay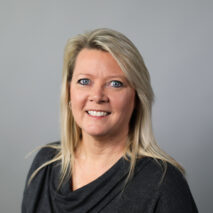 Pamela Hay
Retail Banking Service Specialist
Meet Pamela Hay. Pamela has 20 years of experience in the banking industry, as well as a few years of experience in the insurance industry. Her knowledge makes her a successful Retail Banking Service Specialist, and she confidently helps customers achieve their financial goals.
"I enjoy helping people with their financial needs," Pamela said. "Depending on their stage in life, it can be a wide variety of needs."
Pamela loves living in Sioux Falls because of its people, events, concerts, and dining options. She likes going to the lake and gardening. Pamela enjoys spending time with her daughter, stepdaughter, and stepson. Pamela and her husband, Jim, have three cats.
Fax
(605) 275-2466‍