Michele Jones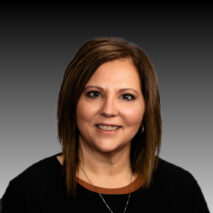 Michele Jones
Retail Banker
Meet Michele Jones. Michele has been a member of the Plains Commerce Bank family for 11 years. She started as a part-time receptionist before moving into the HR department and now serves customers as a Retail Banker.
Michele values the time she has spent getting to know customers on a personal level. She enjoys working face-to-face with customers and serving their banking needs.
"I am glad to be out where I can keep in touch with customers," Michele said.
Michele and her husband have four children, two of whom are married, and four grandchildren. They are eagerly waiting for twin grandchildren to join their family in spring 2021.
Fax
(605) 225-9560‍‍