Mary Henning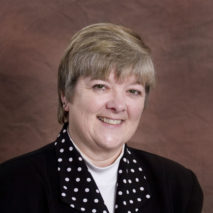 Mary Henning
Mortgage Banker
Meet Mary Henning. Mary has been involved with mortgage financing for over 26 years. Mary truly enjoys her work and always strives to help the customer in the best way possible. What excites Mary is when she can help someone achieve the American dream of owning their own home.
Mary is a lifelong resident of Watertown, South Dakota and is a proud graduate of Watertown High School. She has been married to her husband for 25 years and together they have five children and seven grandchildren. They live on a small acreage just west of Watertown and truly enjoy living in the country. Mary is the past president of Roosevelt Elementary School PTO, current member of Kiwanis and past president of Kiwanis. Mary and her family are members of Cornerstone United Methodist Church and are very active members. She has served on the finance committee for a number of years.
Mary's favorite pastimes are reading and crocheting.
Apply

with Mary