Lexi Braun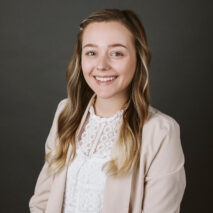 Lexi Braun
Retail Banker
Meet Lexi Braun. Lexi joins the Plains Commerce personal banking team with 8 years of experience in customer service, which gives her ample knowledge of getting to know customers on a personal level and being able to meet their needs. She's excited to work as a Retail Banker at our Bismarck location, as she believes her position is continuously challenging her to learn and grow.
For Lexi, being a Retail Banker is rewarding because it lets her build a relationship with customers that allows her to help them meet their financial needs.
"I love creating relationships with valued customers," Lexi says. She especially enjoys getting to know the customers in Bismarck, where she says there is a special community feel not found elsewhere.
Lexi, her significant other, and her daughter, Gemma, love spending time at the park and working on art. They like to go fishing at the lake. Lexi also keeps busy taking care of her dog and 2 cats.
Fax
(701) 751-4213‍