Kyle Pickner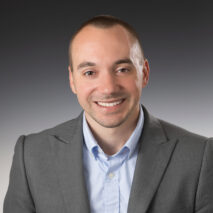 Kyle Pickner
Chief Trust Officer
Meet Kyle Pickner. Kyle leads the Plains Commerce Bank trust department as EVP Chief Trust Officer. He began working in the trust industry in 2013 and has gained a multitude of experience by working at various companies in roles such as Trust Officer, Chief Compliance Officer and Director of Trust Operations. In 2018, Kyle began consulting and advising trust companies on compliance, operational, and administrative matters.
As a member of the leadership team, Kyle looks forward to helping the company grow and serving both employees and customers. Kyle enjoys facing the challenges that arise as the trust industry grows.
"I like the challenge of navigating an industry that continually evolves," Kyle says. "As time goes on, the trust industry will continue to grow and expand into different areas with new products and services available to clients."
Kyle enjoys living in Sioux Falls, a city that is evolving as much as his industry. He likes seeing everything from businesses to parks in the city grow. When not at the bank, Kyle enjoys running on the bike trails, golfing, reading and spending time with his fiancée.
Fax
(605) 275-2466‍