Kendra Strande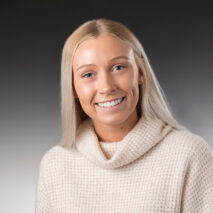 Kendra Strande
Retail Banker
Meet Kendra Strande. Kendra is a Retail Banker serving customers at our 57th & Sycamore location. Having grown up in Sioux Falls, Kendra enjoys working in the town that feels like home.
"What I love about banking is that every day there is something new," Kendra said. "There are always new things to learn and opportunities to grow."

Kendra continuously works to learn new ways to help customers because she believes the most rewarding part of banking is knowing the customer is happy.

While not at the bank, Kendra enjoys spending time with her family, traveling and playing with her dogs.
Fax
(605) 275-0163‍