Kayla Carpenter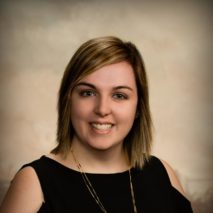 Kayla Carpenter
Mortgage Banker
Meet Kayla Carpenter. As a recent Northern State University grad, Kayla has called Aberdeen home for years. She has also been a part of the Plains Commerce pack since 2015.
As an in-house mortgage banker, Kayla works with customers on home purchases and refinances. She has experience in home equity loans, HELOCs, home improvement loans and construction loans. Kayla explains that her customers each have unique needs, "I love meeting different customers and listening to each of their stories."
"The most rewarding part of my job is finding the best product to help them in their situation and make their dream a reality," says Kayla. "Whether they are purchasing an empty lot or using the equity they've built in their homes to consolidate debt or improve their home." When Kayla isn't making mortgages happen, you'll likely find her enjoying time with her family.
Apply

with Kayla
Fax
(605) 225-9560‍