Josh Soodsma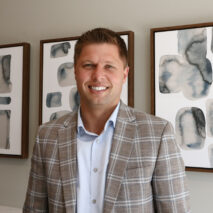 Josh Soodsma
Chief Financial Officer
Meet Josh Soodsma. Josh became the CFO at Plains Commerce Bank in 2016.
Josh held previous experience with over 7 years of public accounting experience with an accounting firm in Sioux Falls, SD and has earned his CPA license. Josh earned his BA in accounting and finance from Dordt College in Sioux Center, IA. Josh manages the financial and accounting operations of the bank. Josh enjoys being involved in various Sioux Falls community organizations including Junior Achievement and the Sioux Falls Chamber of Commerce.
When Josh isn't managing the financial and accounting function at Plains Commerce Bank, he enjoys spending time with his wife and their two children. He also enjoys many activities including hunting, basketball, golf, and cheering on the Green Bay Packers.
Fax
(605) 275-2466‍