Jonathan Vasquez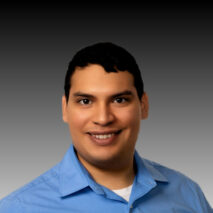 Jonathan Vasquez
Retail Banker
Meet Jonathan Vasquez. As a retail banker in Aberdeen, Jonathan enjoys interacting with Plains Commerce Bank customers and getting to know the people in his community. Jonathan strives to exceed customers' expectations and establish real relationships with them.
"There are a lot of great people in the community, and it's great when we have a laugh together," Jonathan said. He enjoys the customer interaction he receives as a Retail Banker and prides himself on remembering small details about customers who come to the bank.
When not at the bank, Jonathan spends his time reading, going to the gym and working on woodburning projects.
Fax
(605) 225-9560‍