Jason Appel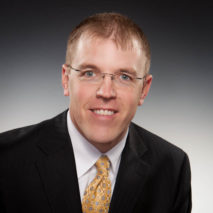 Jason Appel
EVP/Branch Manager
Meet Jason Appel. Jason's 17 years in banking have seen economic highs and economic lows and these tumultuous times have provided him experience well beyond his years in the business. He has spent the last 15 years helping businesses solve a wide array of financial complexities by focusing on the customer experience. Jason believes in building mutually strong banking relationships and that the key to a strong relationship is accessibility in times of need. Whether his customers have a simple question or problem, need an account statement, perhaps need to brainstorm, or maybe are working on a new business opportunity of any size, Jason's time is his customer's time. His goal is to provide a strong banking relationship that his customers don't need to think about, much less worry about.
Jason states "It is important to us that our customers spend their time focusing on managing and growing their core business. We know when it is time to take a back seat and let experienced operators execute their business strategies."
When Jason isn't managing the business and personal banking divisions of our Sioux Falls bank locations, he enjoys spending time with his wife and their two children. He also enjoys many outdoor activities including golf, hunting, and fishing.
Fax
(605) 275-2466‍