Dakota Kalsbeck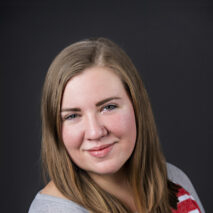 Dakota Kalsbeck
Retail Banker
Meet Dakota Kalsbeck. Dakota is new to the banking business and is eager to begin her career at Plains Commerce Bank. She looks forward to the change of pace from her previous work.
"Banking is something new for me that I am excited to be getting into!" Dakota said. She enjoys getting to know her customers and building relationships with them.
For Dakota, living in Watertown means she is close to her family, and it gives her the chance to raise her children in the town where she has spent most of her life. Dakota and her husband have been married for 8 years and have 4 children. They also have a 6-year-old lab mix, Chevy.
When not at the bank, Dakota likes reading and spending time with her kids.
Fax
(605) 886-8673‍‍