Celestyne Castaneda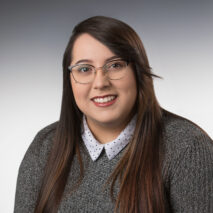 Celestyne Castaneda
Retail Banking Service Specialist
Meet Celestyne Castaneda. Celestyne has worked in customer service jobs for the past 6 years. Her experience ensures that she brings excellent customer service to each person who visits Plains Commerce Bank.
Celestyne loves meeting new people who work at and visit the bank. Her desire to get to know people makes her thrive as a Retail Banking Service Specialist, and she feels rewarded by her position.
"The most rewarding parts of my job are making sure each customer has a satisfying experience and working with kindhearted people," Celestyne said.
Celestyne enjoys living in the friendly Sioux Falls community. In her free time, she enjoys painting, reading, gaming, and being outdoors.
Fax
(605) 275-0163‍‍