Brandon Ness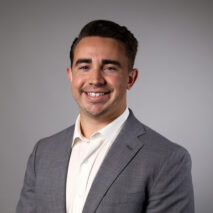 Brandon Ness
Mortgage Banker
Meet Brandon Ness. Born and raised in small town Waubay, South Dakota, Brandon learned at a young age the importance of hard work and a strong community. After moving to Sioux Falls, Brandon discovered the wonderful world of real estate and banking. He has made it his lifelong mission to educate and empower others to make informed, wealth-building decisions that help them achieve their full financial potential.
Drawing on multiple years of construction lending experience, Brandon serves clients through the mortgage department, simplifying the process of applying for a loan to build their dream home. He is passionate about leveraging technology and automation to deliver quick turnarounds and superior customer service.
"The more time a mortgage banker spends wading through paperwork and using outdated systems, the less time they have available to walk you through the process and be there to answer your questions," Brandon said. "At Plains Commerce Bank, we pride ourselves on being industry leaders when it comes to the use of new technologies, freeing up our time to focus on what's important: you."
Brandon enjoys spending his free time investing in real estate, reading, and playing with his dog, Charlie.
Meet

with Brandon
Fax
(605) 275-2466‍