Allison Thompson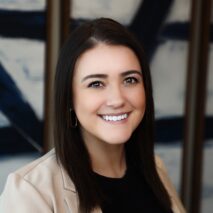 Allison Thompson
In-House Mortgage Banker
Meet Allison Thompson. A native of North Carolina, Allison made the near cross-country trek to attend South Dakota State University. During her time there, she worked in the retail banking department getting her start as a teller and leading into the role of personal lender.
Upon joining Plains Commerce, Allison began her work with the in-house-mortgage team. "I have a passion for lending and seeing the different avenues we can take to positively impact customers' financial situations," remarks Allison.
In her free time, Allison enjoys spending time with her family and cat, Jax.
Fax
605.330.1229‍