Online Banking
Do Your Banking Anytime, Anywhere.
We've made it easy for you to do your banking 24 hours a day, 7 days a week, from your living room couch, a coffee shop, out in the fields, or anywhere else you can access the internet.
Benefits of Online Banking:
Get 24/7 access to your accounts
Receive email or text alerts about your account activity
View your account balances and transactions in for your checking, savings, money market, CD, loan, and line of credit accounts
Transfer funds to and from your account
Transfer funds to and from accounts at other financial institutions. Fees may apply
Set up automatic transfers
Make loan payments
Get your statements online by signing up for e-Statements
Pay your bills online with our free Online Bill Pay
Use Popmoney to send, receive, or request money from friends, family, or just about anyone with an email address
View your full account history
View images of deposits and checks (both front and back)
Get customized reports and account notifications
Please note that your account information is updated daily on business days to reflect all account activity.
To get started, view our online banking video tutorial for detailed log-in instructions and navigation information.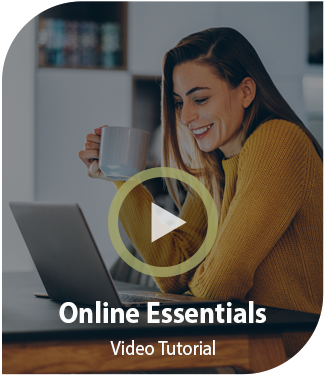 How to Activate Online Banking
After selecting Log-in, just click the words Enroll now found towards the bottom of the page. Complete the required fields for enroll. It's that easy. If you have any questions, please contact your local branch or call us toll free at 877-227-7548.
How to Sign Up for e-Statements
Signing up for e-Statements is easy. Just be sure to opt-in when you sign up for Online Banking. If you don't decide to opt in for e-Statements right away, don't worry—you can sign up at any time in your online banking account under the "Profile" tab.
Enroll for Free Online Bill Pay
Make payments to virtually any person or business when it's convenient for you—24 hours a day (payments must be within the US and made with US dollars)
Easily add billers by simply typing the company name and entering your account number
Hundreds of payees are available to add with the click of a button
Manually add a payee with ease - You only have to do it once
Establish recurring payments for even more convenience
Set up reminders when payments are due
View details and status of scheduled or completed payments
To get started, view our video tutorial on Online Bill Pay.